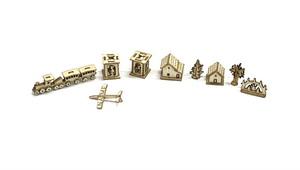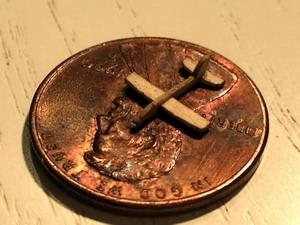 These little toys by Volker Arnold are TINY!!!!  So tiny, we've included a bigger picture of them below.  These aren't one of Volker's kits...these are already assembled and ready to use.  Maybe a village under a Christmas tree?  Or scattered around a child's playroom floor?  Or on display in the window of a toy store?  
The cost for this micro scale toy collection is $60, plus $3 shipping in the US. 
For those outside the US, we will contact you about any additional shipping required. For those ordering three or more souvenirs of any combination, we will refund any excess shipping money collected.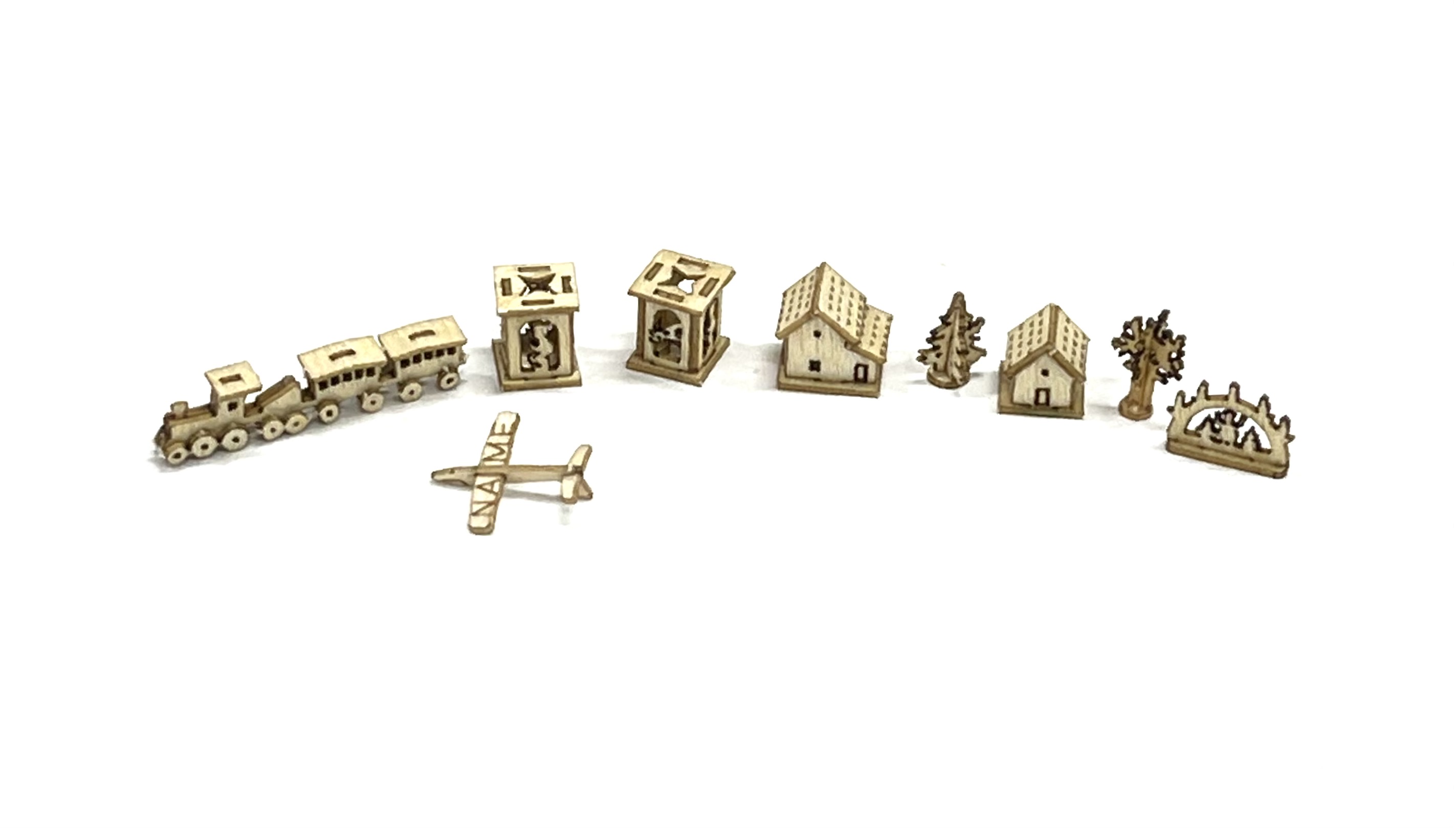 About the Artisan:   
Volker Arnold is a designer of handcrafted fretwork.  He was born in 1961, and currently lives in Dresden, Germany.  Volker first started working with the fretsaw at the age of 9 and did model airplane construction under his fathers' guidance.  Volker started with his first designs of electric arcs, window decorations and Christmas motifs on a self-made scroll saw.  He started working on the development of paper cut designs and drilling and cutting designs in 1987, further advancing the craft.  He had a full-time business in Dresden with two employees, but the reunification of Germany created a limited demand for craft work, and his business closed down.  In 2003, Volker relaunched his business, started designing wooden miniatures, opening the first "Plywood Art" show workshop in Dresden and became the first German member of the US-based Scroll saw Association of the World (SAW).  He has worked to increase awareness of this craft through trade fairs, demonstrations at festivals, and participation in SAW meetings in the USA.  Every year, he travels to numerous miniature exchanges in the US, Mexico, Japan, London and all across Europe.  Volker now has designed scroll saw templates (a total of 24 books) and has set a new standard of 1:2000 in wooden miniatures.  
Toy Collection by Volker Arnold, Micro Scale