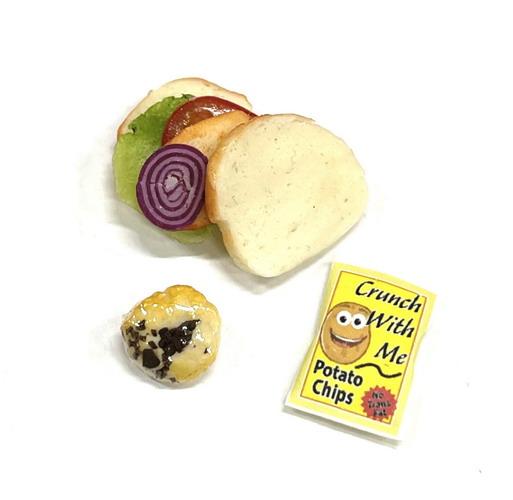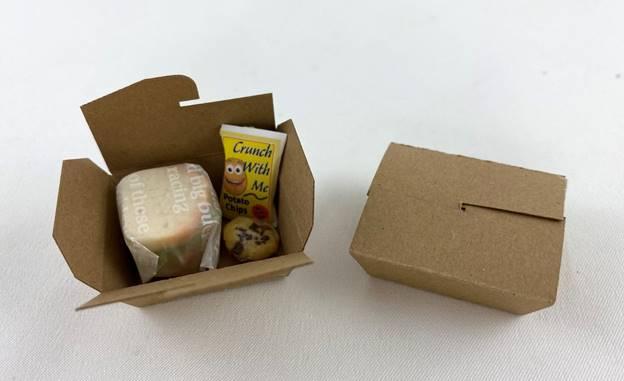 When you're on a long flight and you need a little something to eat, reach for this lunch from Pat Richmond.  Includes a sandwich, complete with lettuce, tomato and onion, a bag of potato chips, and a chocolate chip cookie which is sure to bring a smile to your face.  
The cost for this 1" scale meal is just $18, plus $3 shipping in the US. 
For those outside the US, we will contact you about any additional shipping required. For those ordering three or more souvenirs of any combination, we will refund any excess shipping money collected.   
Airline Food by Pat Richmond, 1" Scale