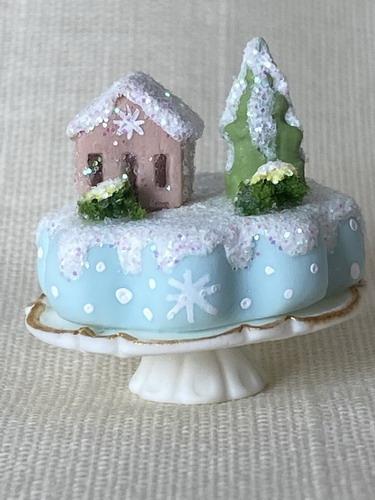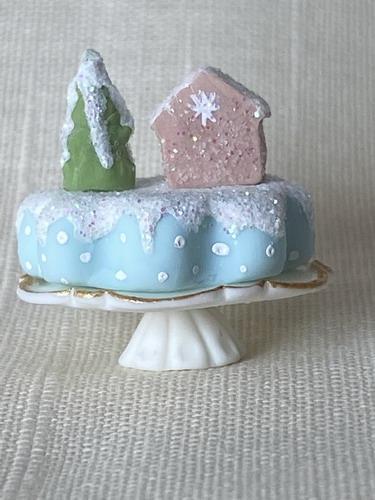 This lovely cake captures the Winter Wonderland theme perfectly, with it's blue icing and snow and the tiny house and tree, both snow covered.  Made by Betinha Murta
The cost for this cake is $40, plus $3 shipping in the US. 
For those outside the US, we will contact you about any additional shipping required. For those ordering three or more souvenirs of any combination, we will refund any excess shipping money collected.   
Winter Wonderland Cake by Betinha Murta, 1" Scale