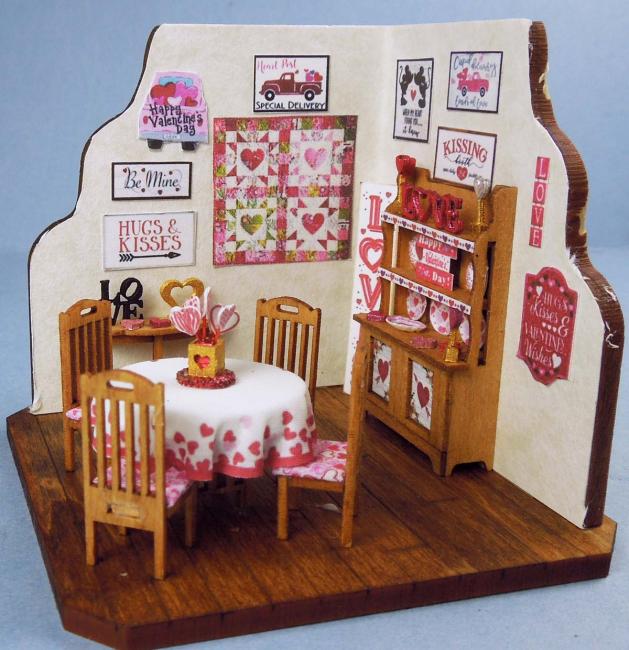 Valentine Hearts & Love – Perfect little 1:48 Scale Valentine themed collection of furniture & graphics.  I will share my tips & suggestions as I build the furniture kits along with you during class.  We will build the Hutch, Side Table & Dining Table with four chairs.   Draping the tablecloth & covering the chair cushions with fabric is another important technique I'll be showing you.  We will also paint & assemble as many of the decorative accessories as time will allow.  The Corner Display walls & floor are included with the kit – It fits very nicely in a 3"x3" Baseball Cube (not included but usually available in a Michael's or Hobby Lobby).
Sign up deadline for this class is January 15th.
This class will be at noon Eastern Standard Time on January 30th.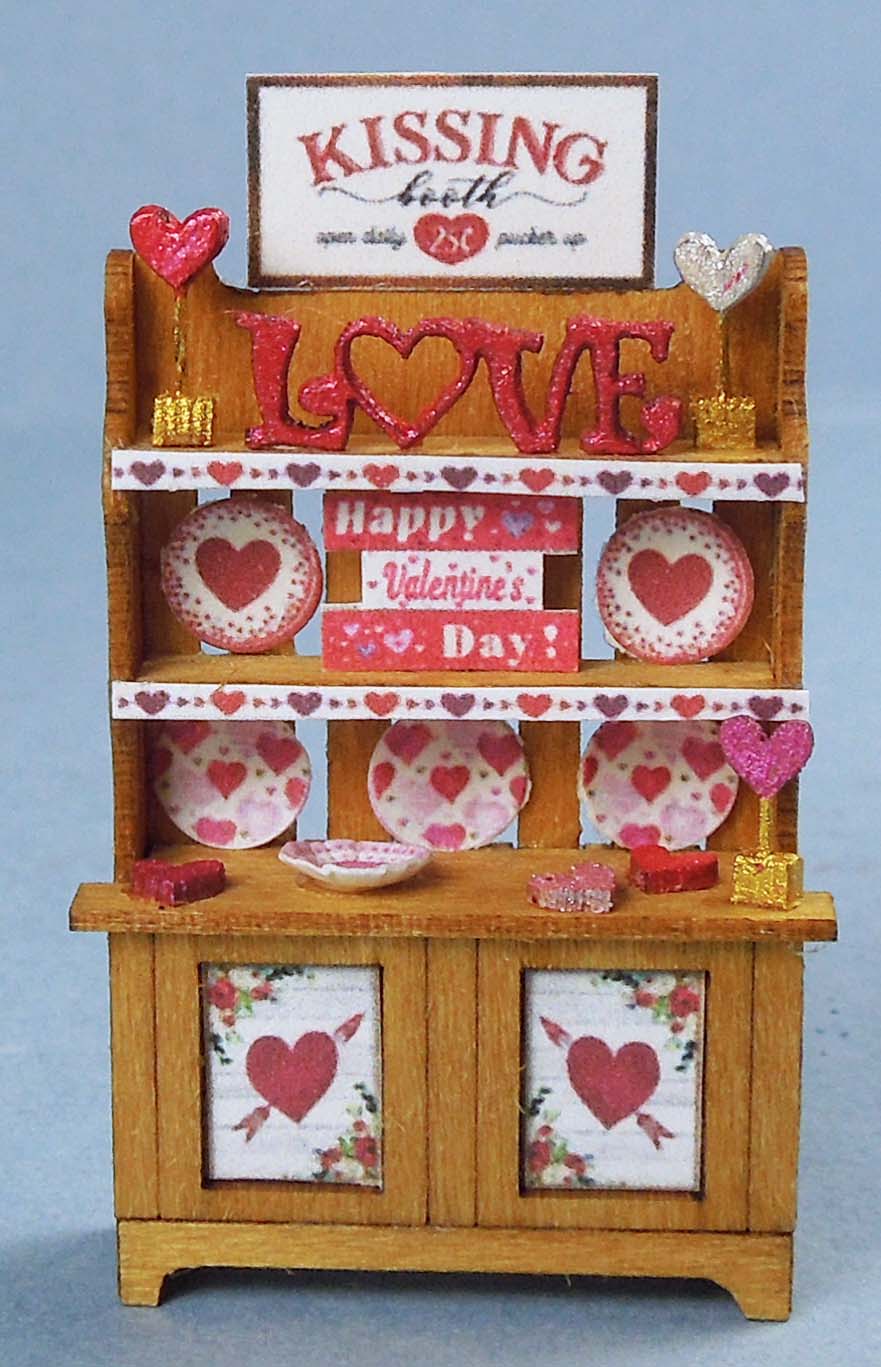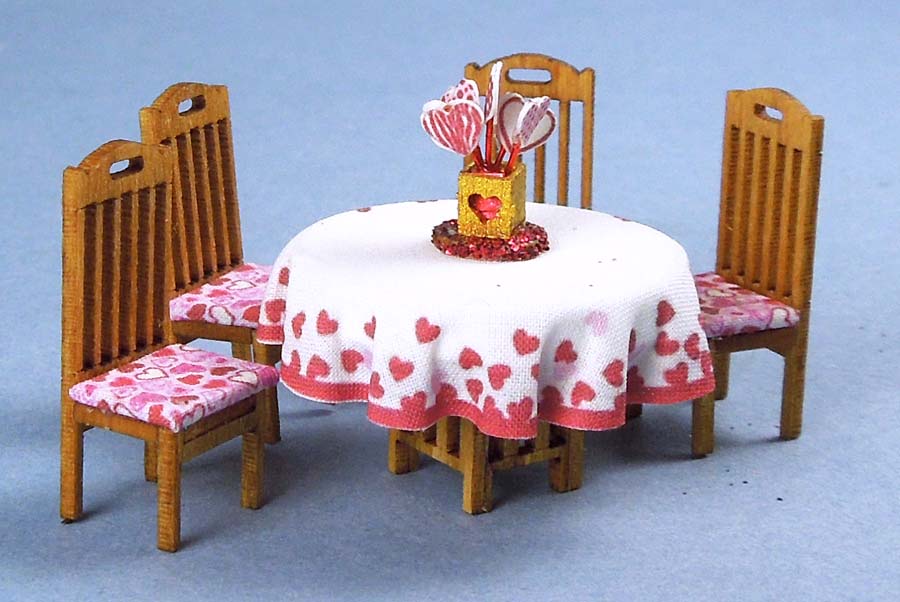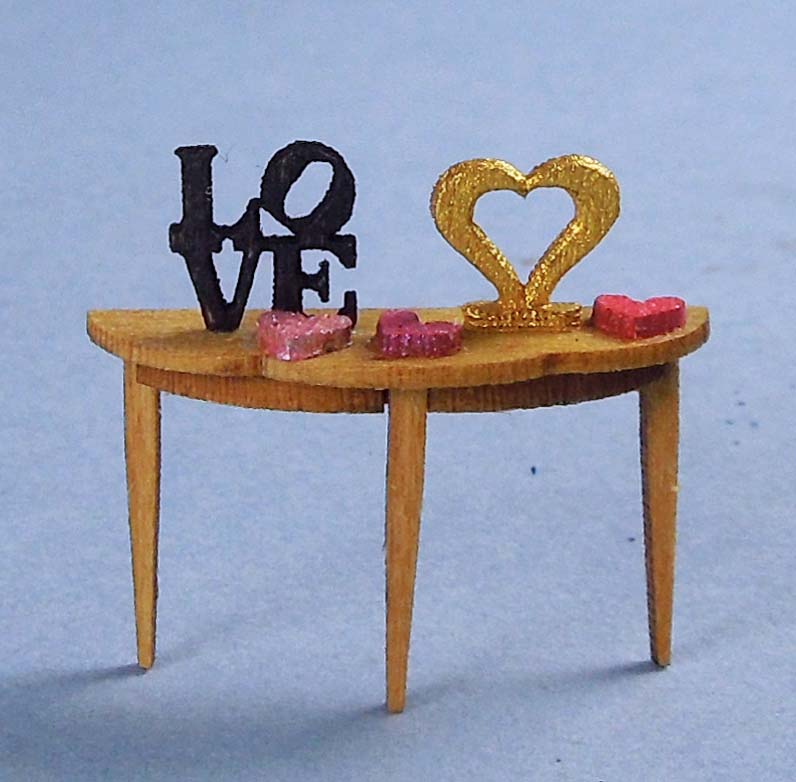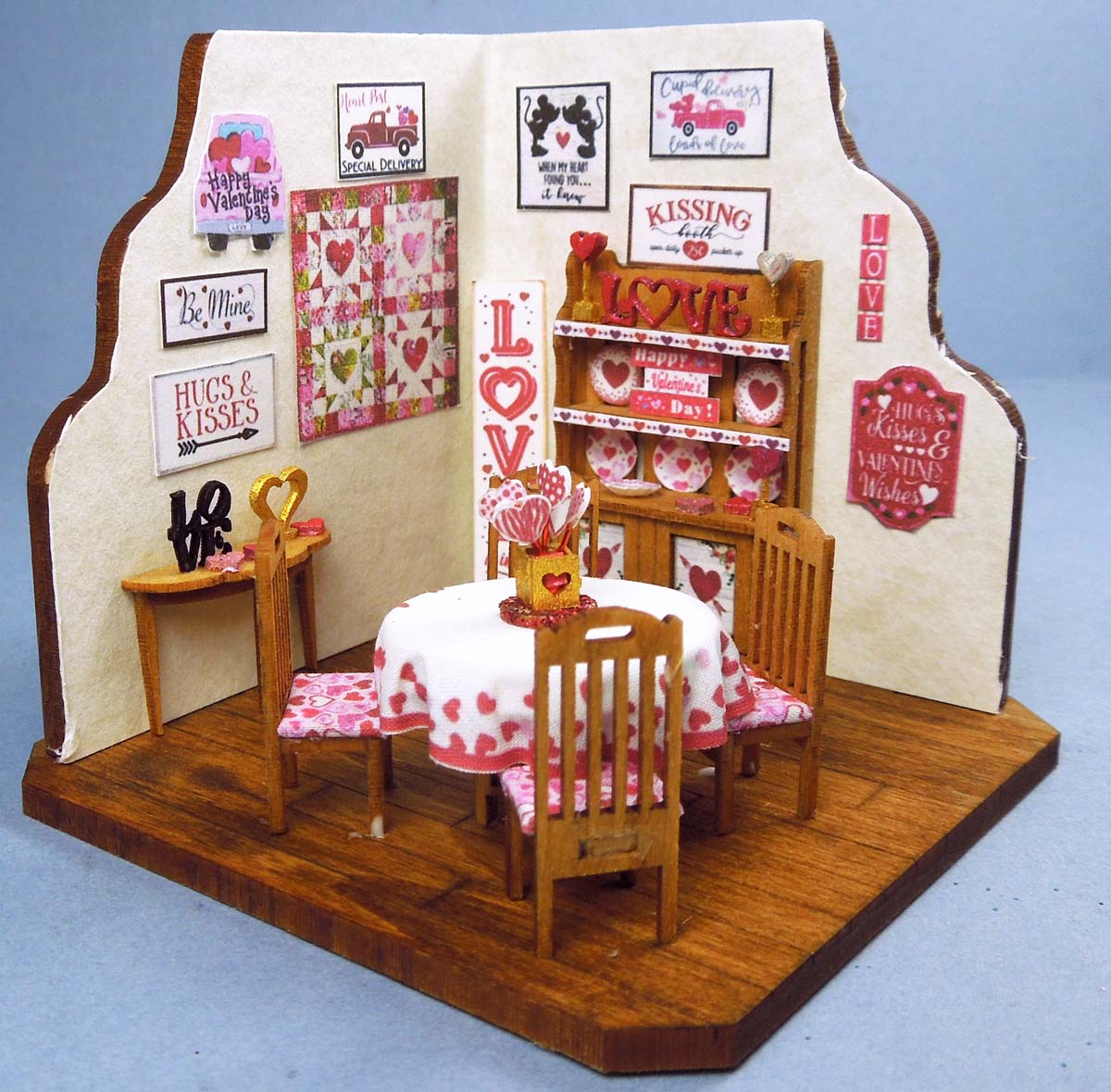 If you want to sign up for both Ginger's and Karen's workshops, please place two orders and checkout of each separately.
This class is sold out.  If you'd like to be added to the wait list in the event of a cancellation, please send an email to Janet Smith at janet@miniatures.org.
A Place To Hang Your Valentine Heart