What do you do when you need something but you can't find it? Or you can find it but you can't afford it? What is your favorite solution? Why, we make something out of nothing, ....or actually, we make something out of something else.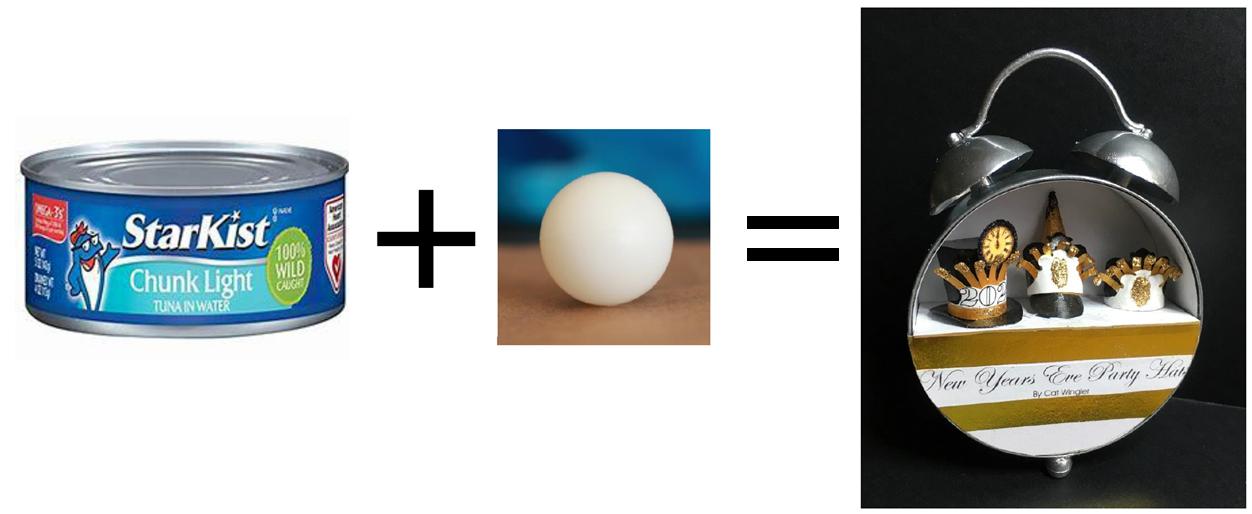 We Challenge you.....
The challenge for January is to make a miniature something out of nothing ( something not a miniature, lol), something you might have laying around the house.  You may use any thing that is not a kit,  or is not already a miniature item.  For instance, we all remember that using a plastic take-out jelly container and a grommet makes a dandy kitchen sink.  But, did you know a tuna can and a ping pong ball can make a Baby Ben Clock display case? We've included the directions to do that as the January project.  I used mine to display the mini New Years Eve hats.
Get a prize........
Show us your favorite new "something out of nothing" idea. Take a picture of your new miniature item, add a short paragraph about what you used and how you did it, and send it to Debbie Young,  yngathrt@gv.net. Make sure to include your name and mailing address. You'll get a prize for sharing and we'll put them in a Gallery in February on the Create site.