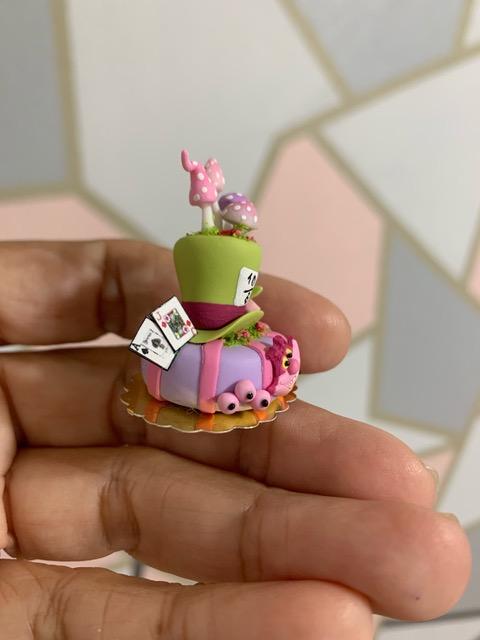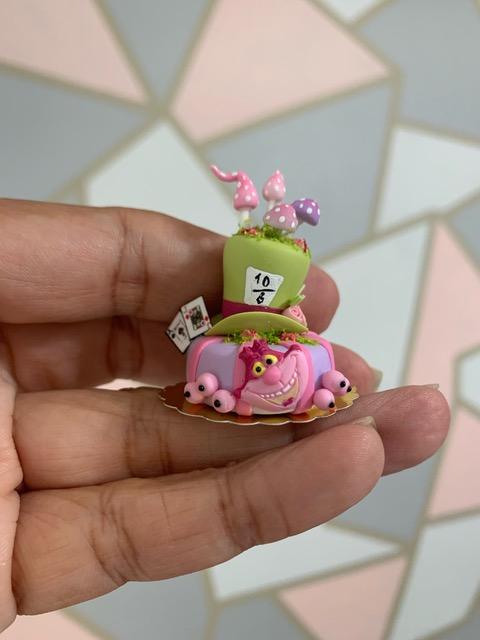 Let's have fun making this amazing "Alice In Wonderland" inspired cake!  You will be surprised when you finish your cake so easily.  I will teach you how to work with cold porcelain.  We will make a beautiful cake
Scale: 1" (1:12)  (FINISHED DIMENSIONS: 1" x 1" x 1-1/2")   
Skill Level: Beginner
To receive your kit in time for the class, you must order before May 7, 2021.
Sales for this kit close on May 22.  Orders placed between May 8 and May 22 may not arrive in time for the ZOOM session.  
This class will be at 1:00 p.m. Eastern on May 22, 2021.   
LENGTH OF WORKSHOP:   3 - 4  (hours)
Non-NAME Member Price:  $145.00
NAME Member Price:  $134.00  

Shipping:
US $6.00
Canada: $16.00
International:  $16.00 (cannot be shipped to the UK due to current VAT regulations)
When you add this item to your cart, you will be charged the cost of the workshop plus US shipping.  If you live outside of the US, we will contact you about how to pay the additional postage required after your registration is received.  
You must be a NAME member and logged in to get the NAME member price, which is applied at checkout.
Miniature Funny Cake, Betinha Murta