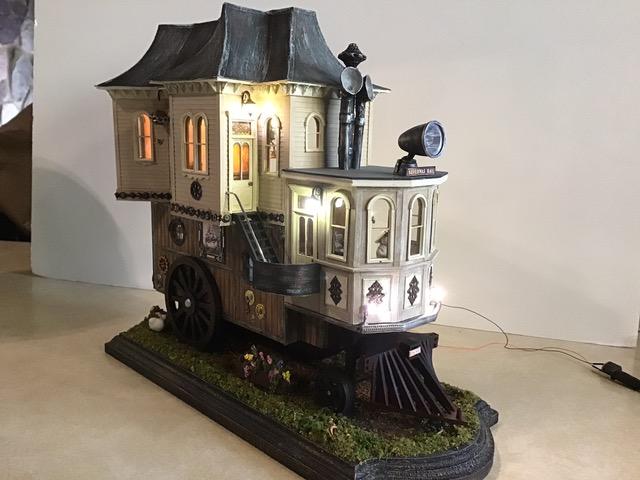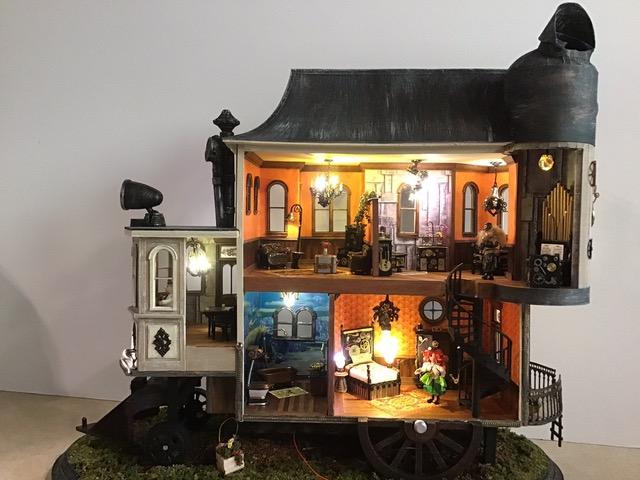 The "NEVERWAS" is a fun project.  Through recorded ZOOM sessions, the instructor will show you how to build one from illustration board, wood siding and Grandtline windows and doors.  You will be purchasing all your own materials for this workshop.  The instructor will supply a list with links for all materials she used in building hers.  This workshop was taught in multiple two-three hour sessions.  Each recorded session will teach another part of the build and all parts will be put together at the end of the build.  
The Neverwas can be built any way you choose. You can build it exactly as Michelle created hers, or any interpretation you would like.  Because you are building it from scratch, you can change windows and doors, siding, staircases.....  whatever you want to do to make it your own.  Michelle will supply a list of materials I used and links to purchase them. 
You can spend as little as $40.00 in materials and make this all out of illustration board and paper siding. 
Or you can add on wood siding and wood trim for $20.00, wood flooring strips for approximately $10.00. 
From here you can add on a spiral staircase, lighting and any other accessories to make it your own.
Scale: 1/4"  (1:48)   (FINISHED DIMENSIONS: 15" x 6' x 12" high)   
Skill Level: Beginner
The online classes for this workshop have already occurred, but if you purchase this workshop through the 2nd Chance offering, you will receive:
*Access to the Neverwas Website, where you can download the plans and drawings
*Access to the Neverwas Groups.io group where there are many files and photos to reference, as well as people to ask questions of.
*Access to the six class videos for the previously held Neverwas ZOOM sessions.
*Ability to contact Michelle Miller with questions as you assemble your own Neverwas.  
Non-NAME Member Price:  $61.00
NAME Member Price:  $50.00  
All proceeds will be donated to NAME.
You must be a NAME member and logged in to get the NAME member price, which is applied at checkout.
Neverwas, Michelle Miller