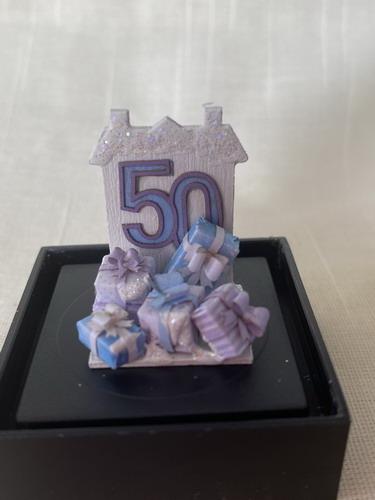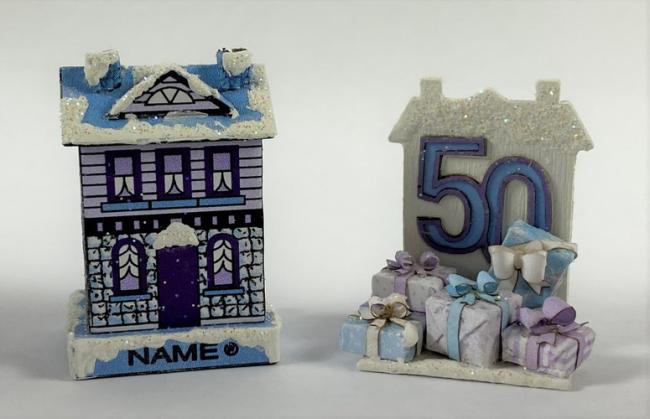 This  Winter Wonderland 50th Anniversary Gift kit was designed by Debbie Young to celebrate both the Winter Wonderland National Convention and NAME's 50th Anniversary.  The second picture shows the gifts paired with the Winter Wonderland NAME Logo Dollhouse, also for sale here. 
The cost for this dollhouse kit is $5, plus $3 shipping in the US. 
For those outside the US, we will contact you about any additional shipping required. For those ordering three or more souvenirs of any combination, we will refund any excess shipping money collected.   
KIT--Winter Wonderland 50th Anniversary Gifts