THIS GIFT & GAB SESSION IS SOLD OUT.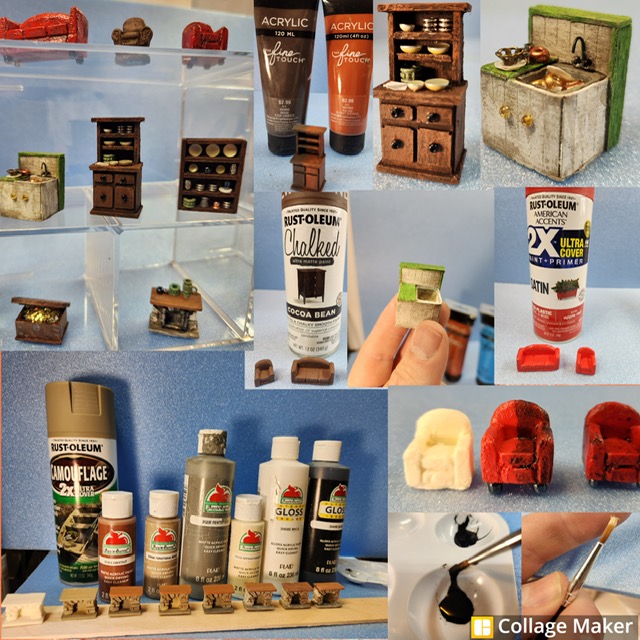 Come and learn how to paint resin furniture with us! Techniques will include spray paint types and priming methods, oil and acrylic painting methods, dry brushing, wet washes, inks, and sealing your master pieces. A step-by-step pdf will be provided with the class. You will get two finished pieces of furniture, the red sofa and the brown hutch.  There are also six primed pieces to practice on and gain an understanding of using the different painting techniques.  Seed beads and larger beads are included for furniture legs and pull handles for each individual piece.  PAINTS ARE NOT INCLUDED.  You will have to dig through your box of goodies at home for the shelf fillers and mantle top decorations.   This is a fun and informative class for all levels! You're going to get paint on your fingers and love it!
These are close ups of the two finished pieces included for this Gift & Gab.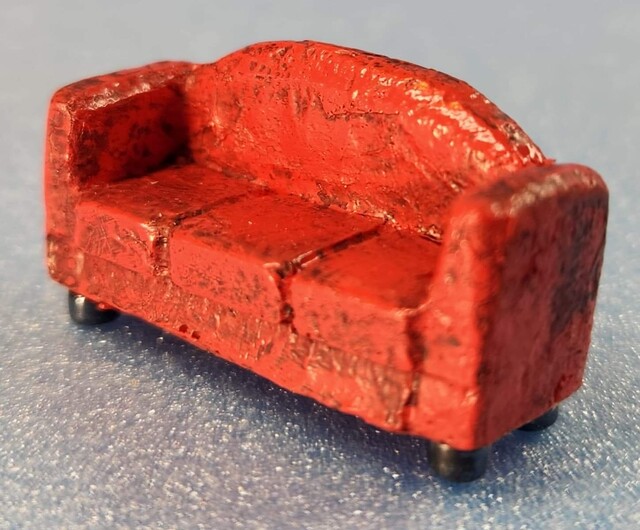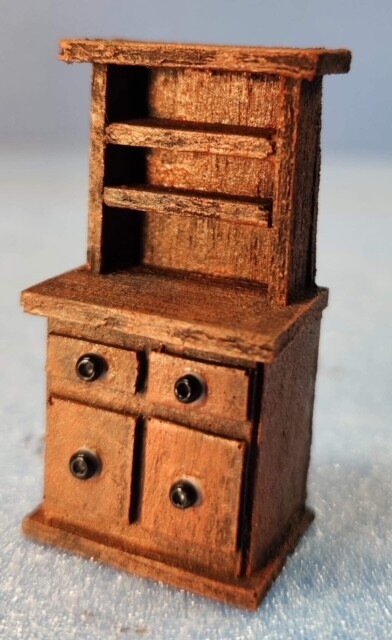 FINISHED DIMENSIONS:   all quarter inch scale pieces
SKILL LEVEL: All skill levels welcome.   
To receive your kits in time for the presentation, you must order by November 1, 2022.  Orders placed after this date may not ship until after the Gift & Gab has been held.  Sales close on November 13th.
This presentation will be at 3:00 p.m. Eastern on November 13th, 2022.   
LENGTH OF WORKSHOP:   1 hour
Non-NAME Member Price:  $55.00
NAME Member Price:  $44.00

Shipping:
US $10.00
Canada: Not available
Other International:  Not available
When you add this item to your cart, you will be charged the cost of the workshop plus US shipping.  
Out of fairness to our presenters who have to purchase materials ahead of time, and since all presentations are recorded and may be viewed by those registered at a later time, we do not accept cancellations for Gift & Gabs on Create.
You must be a NAME member and logged in to get the NAME member price, which is applied at checkout.