Lynette Barker, I.G.M.A. Artisan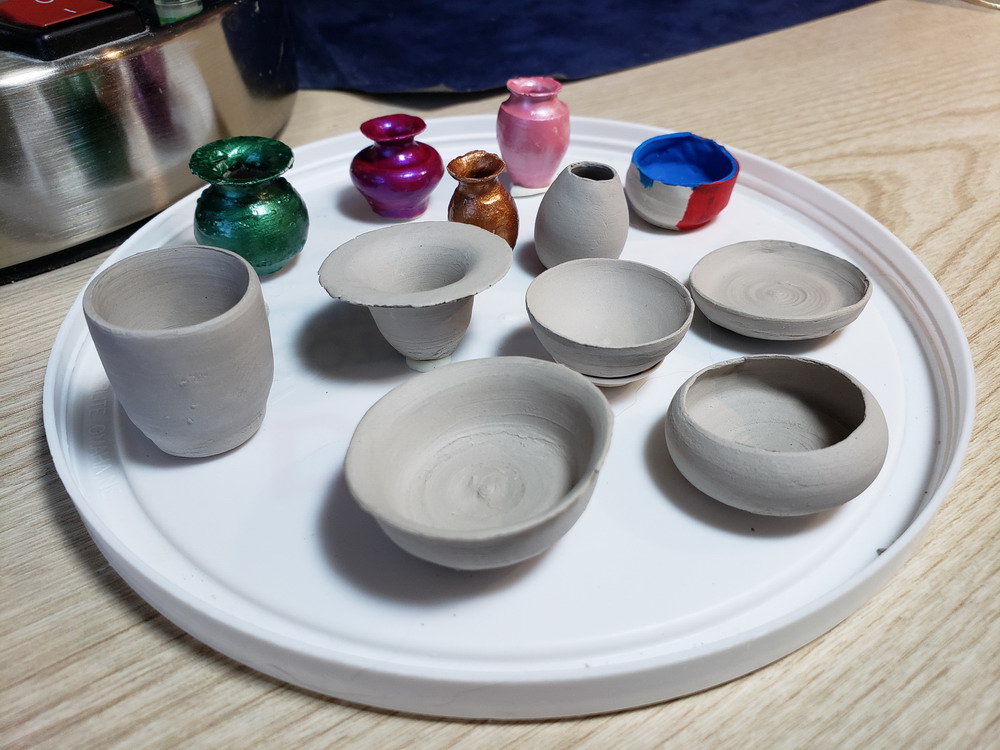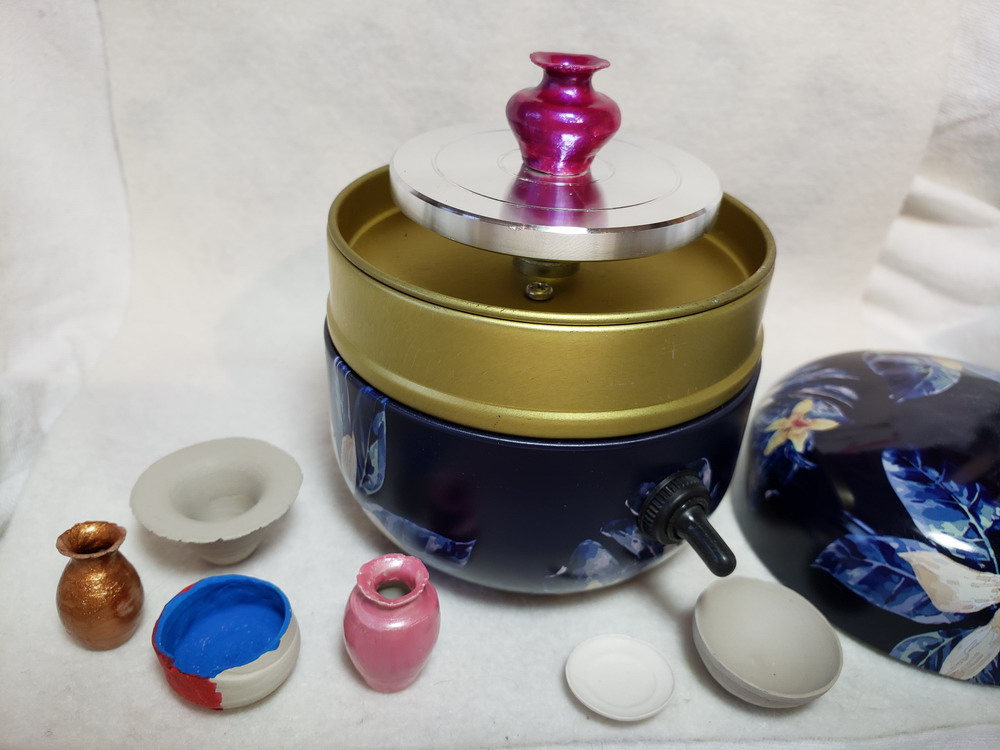 Lynette will present to you the skills needed to sculpt clay on a mini wheel, plus some helps and tips on how to best use your wheel and tools. For this class you will use air-dry clay, so no kiln is needed. The bowl or vase will be 1:12 scale, so about 1 inch tall. You will have detailed instructions on how to center, open, pull, and shape a bowl and vase. Several styles of pottery will be taught, and details on how to finish a vase or bowl using Lynette's sculpting techniques. At least 2 vases or bowls will be completed, possibly more, allowing for time. Clay, all tools and instructions are included in the workshop.
Students must have their own mini pottery wheel. They can be obtained on Amazon or you can email the instructor at lebarker380@outlook.com and she will purchase one for you. This will cost an additional $40.00 payable to the instructor directly. This price includes shipping for the wheel.
Techniques:   Wedging, centering, opening, pulling, sculpting, edging, finishing, clay
FINISHED DIMENSIONS:  1x1x1 inch, (could be x several items completed)
SKILL LEVEL: Beginner
To receive your kits in time for the class, you must order by December 30, 2023 (US) / December 23, 2023 (all other countries). Orders placed after these dates may not ship until after the class has been held. Sales close on January 9th.     
This class will be at 2:00 p.m. Eastern on January 13th, 2024. 

LENGTH OF WORKSHOP:   3 hours 
 
Non-NAME Member Price:  $107.00
NAME Member Price:  $96.00
Shipping:
US $7.00
Canada: $23.40 (Click here to add the additional $16.40 shipping to your shopping cart.)
Other International:  Please contact the instructor for the exact shipping amount.  You will pay this amount directly to the instructor.

When you add this item to your cart, you will be charged the cost of the workshop plus US shipping. If you live outside of the US, please add the shipping upcharge to your cart before you checkout.
Out of fairness to our workshop presenters who have to purchase materials ahead of time, and since all classes are recorded and may be viewed by those registered at a later time, we do not accept cancellations for workshops on Create.
You must be a NAME member and logged in to get the NAME member price, which is applied at checkout.
Sculpting Pottery on a Mini Wheel 101, Jan 13th Session