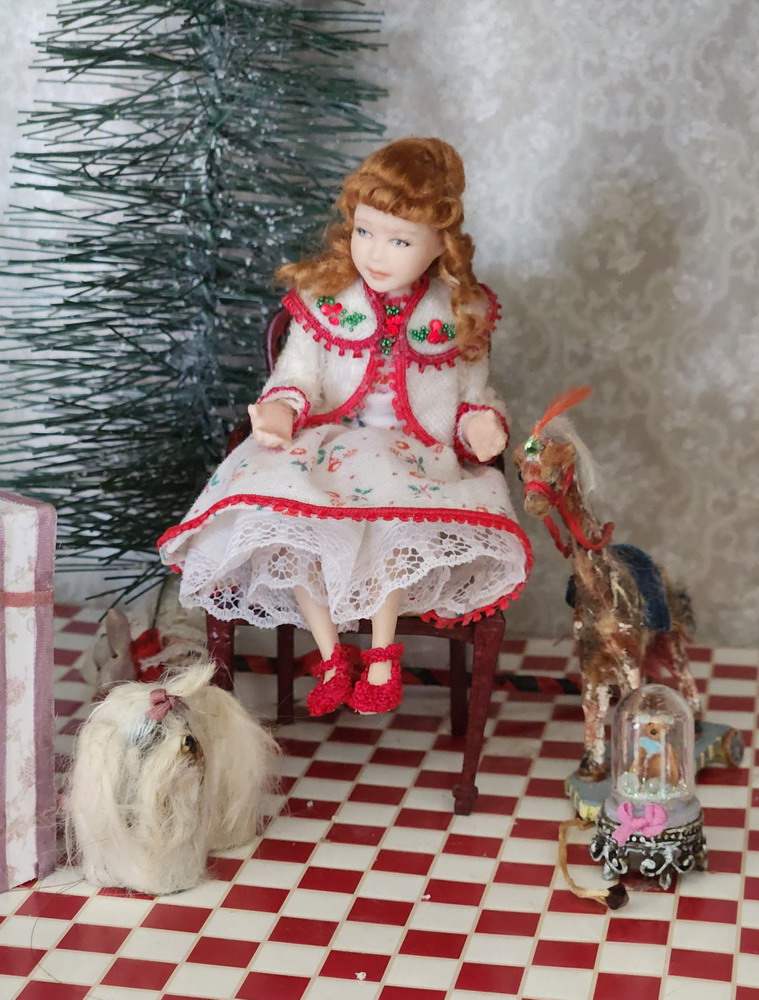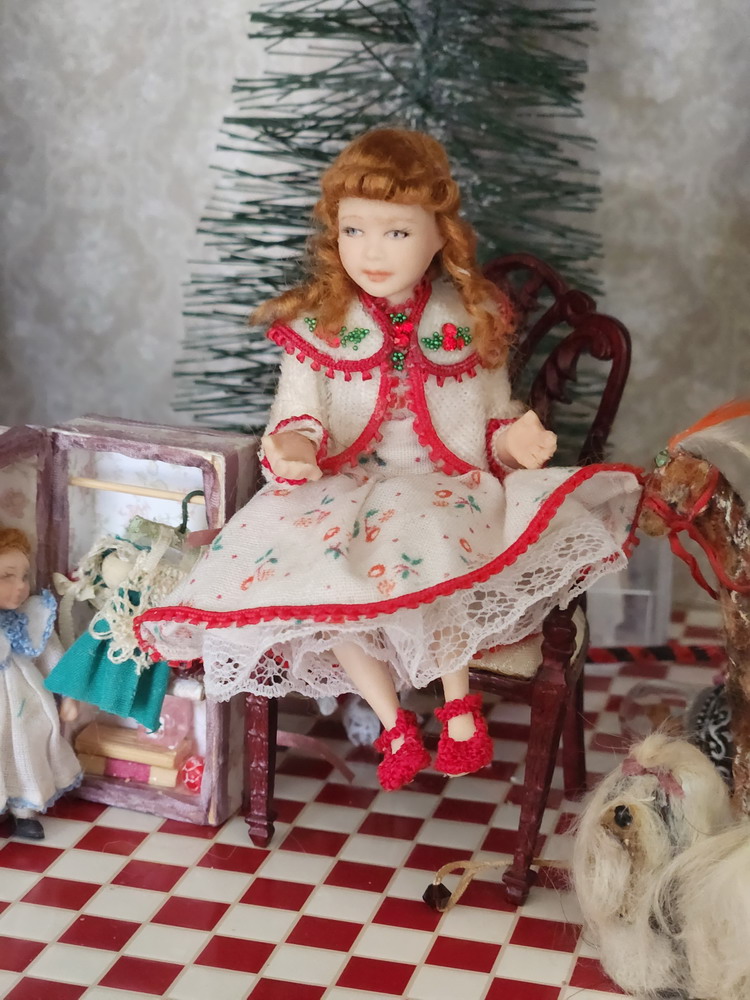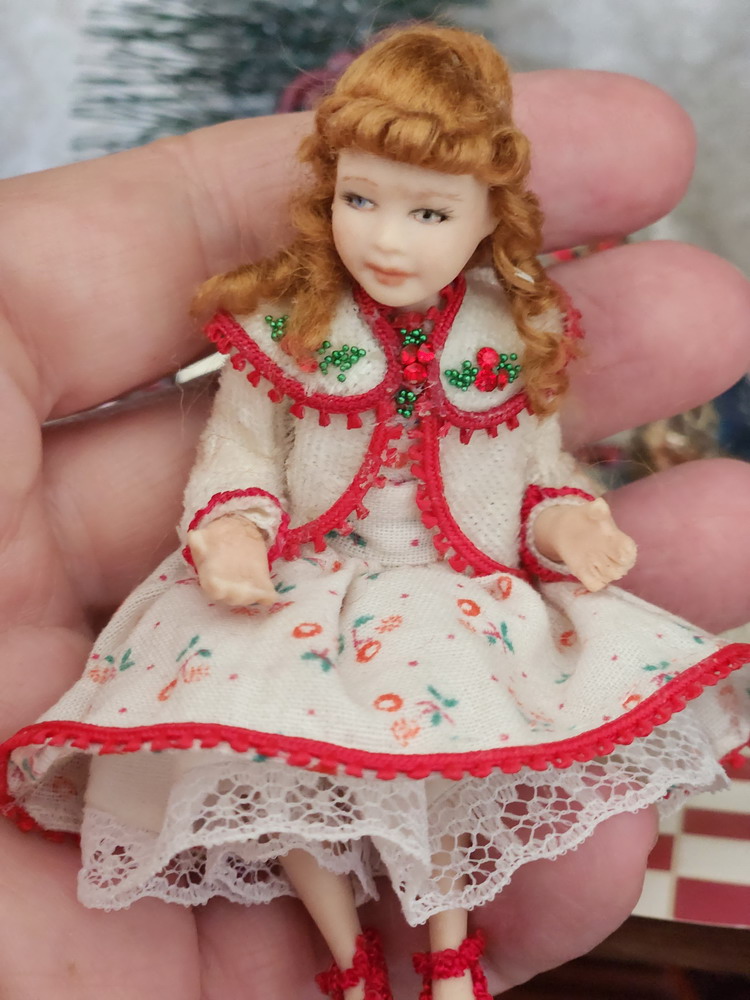 Santa's granddaughter Joy is full of glee as she waits for her travels to your house.  This little porcelain girl is China painted and dressed in Cotton and velour.  Fabrics:  You will  dress her using small rolled hems and faux French seams gluing techniques.     Her collar is beaded using no hole beads and rhinestones.  Once dressed and shoes on, we will learn to make a English Viscose wig with bun and curls.  
Techniques:   Wigging a bun and curls with English Viscose, French seams and rolled hem using glue..Very little sewing just Gathering stitches used
FINISHED DIMENSIONS:  3-1/2" tall
SKILL LEVEL: Beginner/Intermediate
To receive your kits in time for the class, you must order by December 2, 2023 (US) / December 2, 2023 (all other countries). Orders placed after these dates may not ship until after the class has been held. Sales close on December 16th.     
This class will be at 1:00 p.m. Eastern on both December 16th and December 17th, 2023.   

LENGTH OF WORKSHOP:   3-4 hours each day
 
Non-NAME Member Price:  $175.00
NAME Member Price:  $164.00
Shipping:
US $12.00
Canada: $15.00 (Click here to add the additional $3.00 shipping to your shopping cart.)
Other International:  NA

When you add this item to your cart, you will be charged the cost of the workshop plus US shipping. If you live outside of the US, please add the shipping upcharge to your cart before you checkout.
Out of fairness to our workshop presenters who have to purchase materials ahead of time, and since all classes are recorded and may be viewed by those registered at a later time, we do not accept cancellations for workshops on Create.
You must be a NAME member and logged in to get the NAME member price, which is applied at checkout.