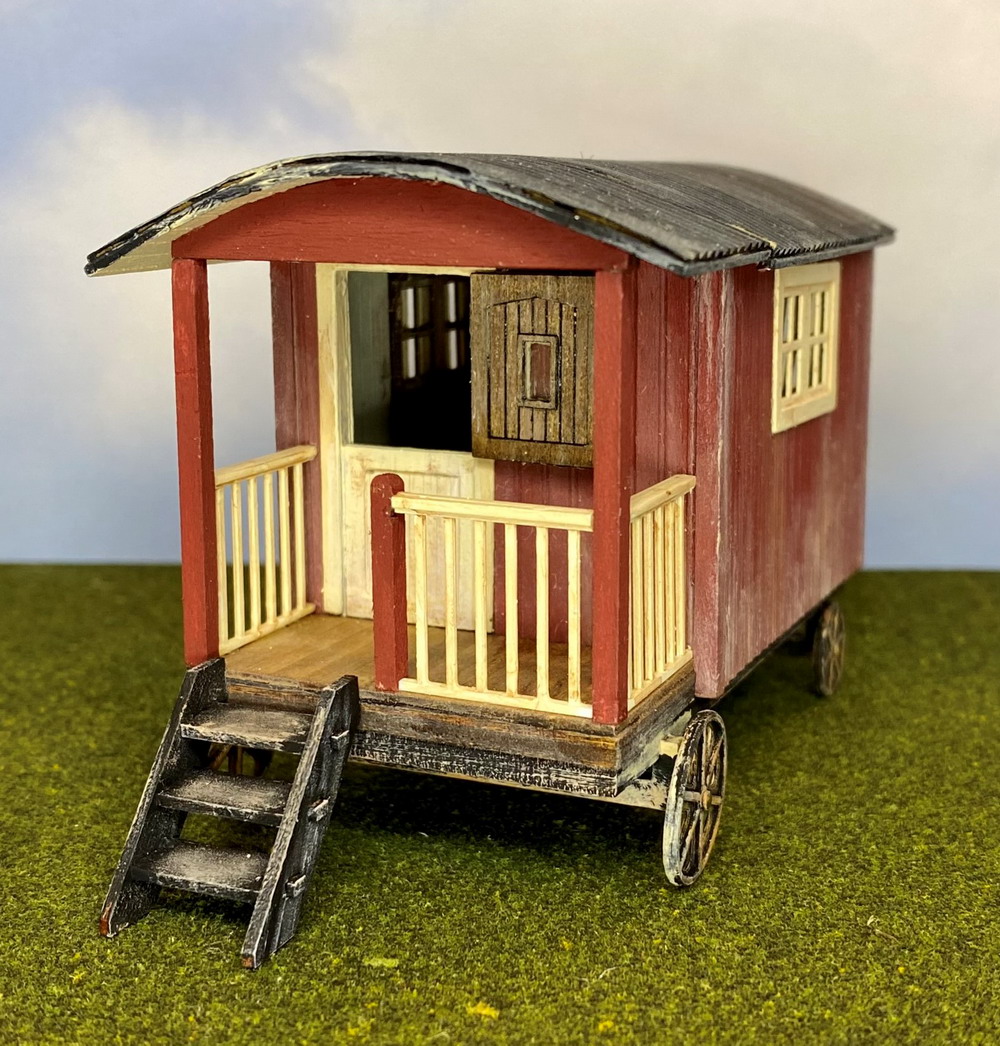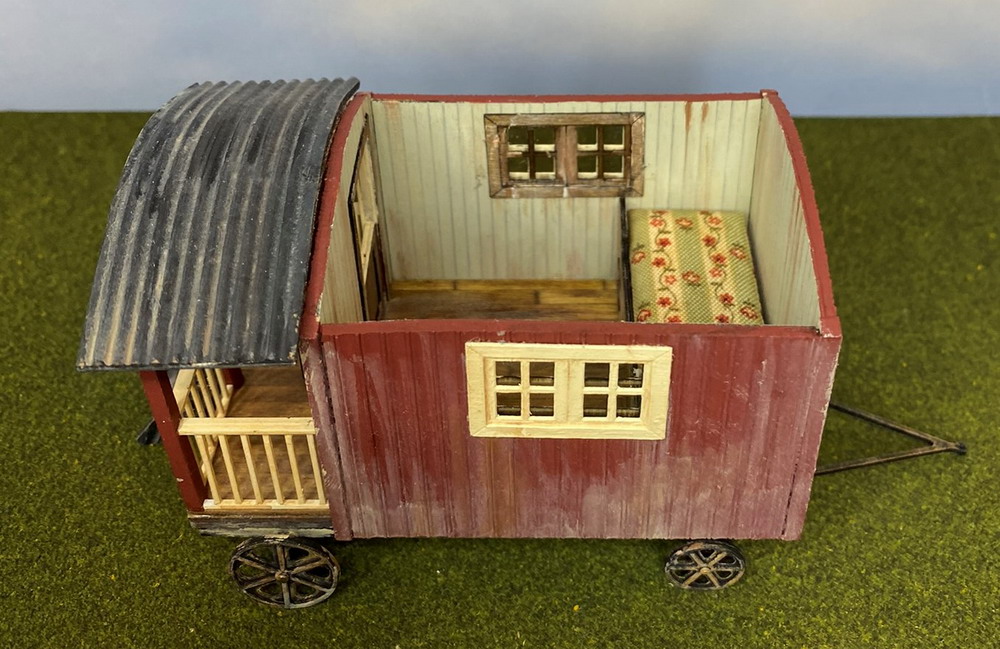 Built on a 14' chassis, this pocket size hut is the tiniest inside at just under 8' x 10'. It does have a single bed and just enough room for a tiny table and chair. It would look great as a potting shed or could be outfitted with a desk as a wonderful place to get away and write. The special feature on this one is the porch on the back – perfect to sit and enjoy the English countryside. 
Techniques to be taught:  Laying of a wood floor, basic assembly, making wheels roll, tips on painting laser cut, how to age gracefully
FINISHED DIMENSIONS:   4" x 2 1/2" x 3"
SKILL LEVEL:   Beginner
To receive your kits in time for the class, you must order by June 30, 2023 (US) / June 15, 2023 (all other countries). Orders placed after these dates may not ship until after the class has been held. Sales close on July 15th.  
This class will be at 12:00 noon Eastern on July 15th, 2023.   
LENGTH OF WORKSHOP:   6+ hours
Non-NAME Member Price:  $65.00
NAME Member Price:  $54.00

Shipping:
US $4.50
Canada: $15.00 (Click here to add the additional $10.50 shipping to your shopping cart.)
Other International:  Shipping ONLY to US & Canada     
When you add this item to your cart, you will be charged the cost of the workshop plus US shipping. If you live outside of the US, please add the shipping upcharge to your cart before you checkout.
Out of fairness to our workshop presenters who have to purchase materials ahead of time, and since all classes are recorded and may be viewed by those registered at a later time, we do not accept cancellations for workshops on Create.
You must be a NAME member and logged in to get the NAME member price, which is applied at checkout.
Pocket Sized Shepherd's Hut, Debbie Young