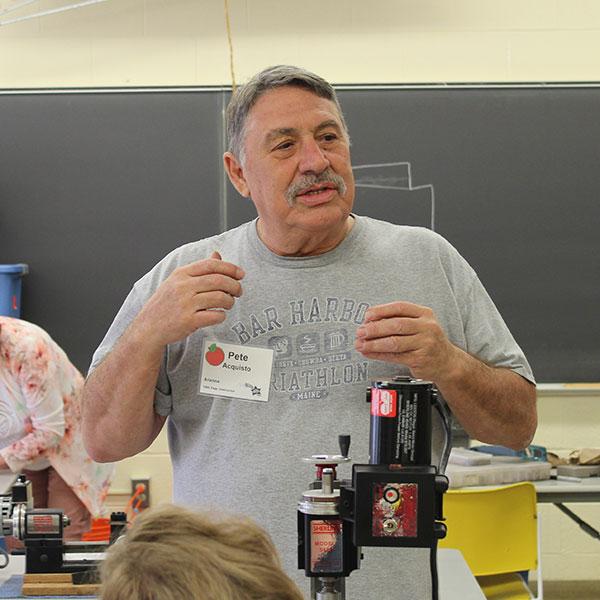 Please join Pete on June 19th at 2:00PM EST for a Gift & Gab through Create.   Much like a Theme Luncheon, Pete will tell you about his techniques and some history about the souvenir you will receive, a 1/12 scale baby rattle.  
Sales for this Gift & Gab close on the June 19th.   We cannot guarantee that your Gift will arrive prior to the session, especially if you order after the 9th, but those of you who know Pete know it will be worth the wait!  
This Gift & Gab session will be at 2:00 p.m. Eastern on June 19, 2021.
Non-NAME Member Price:  $125.00
NAME Member Price:  $114.00

Shipping:
US $5.00
Canada: $10.00
International:  $10.00 (Shipping not available to UK countries.)
When you add this item to your cart, you will be charged the cost of the Gift & Gab plus US shipping.  If you live outside of the US, we will contact you about how to pay the additional postage required after your registration is received.  
Out of fairness to our Gift & Gab presenters who have to purchase materials ahead of time, and since all sessions are recorded and may be viewed by those registered at a later time, we do not accept cancellations for Gift & Gabs on Create.
You must be a NAME member and logged in to get the NAME member price, which is applied at checkout.
Gift and Gab with Pete Acquisto