From the October Challenge of sharing our most "realistic" miniatures, Create does a 180 to the ridiculous in November. This month's challenge is to have fun with miniatures and share your "wild and wacky" miniature projects. Send your photo to our own slightly wild and wacky Barbara Thornton-Hill at bathca@gmail.com and be sure to send your mailing address so Create can send a little 'thanks for sharing' gift. 
This Wild and Wacky Cat Attic was made by Tammy Witthaus and was her first ever miniature project. She copied the attic insulation from the real life insulation in her mom's basement -- managing to combine last month's Challenge with this month's Challenge!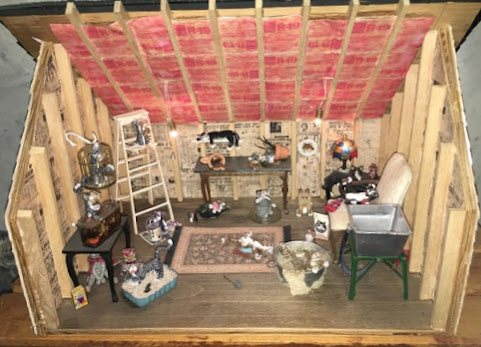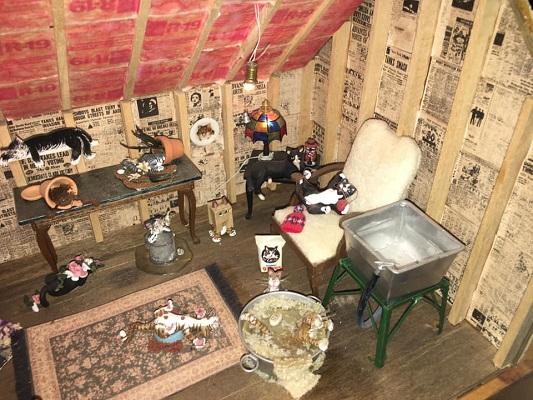 We are looking forward to seeing more of the projects as they come in! Be sure to check out the submissions page as there are some truly Wild and Wacky miniaturists out there!