For November, we are asking you to share pictures of a completed class you've taken -- at a NAME show, another miniature show, online, or even taught by your local miniature club. Please send your submissions to Barbara Thornton-Hill (bathca@gmail.com) and your submissions will show up here and you'll also get a little gift from the Create Committee ... but it might not ship until the end of the month. Please try to be patient with us. We are volunteers!
________________________________________________________________
 
Submitted by Julie Stuckmeyer:
 
The first time I walked into a Shaun Crawford class in May of 2018, I was amazed. By this time in my miniature adventure, I had taken a fair number of classes, and usually you walked into the same sterile setup -- a bunch of neat little piles or a box containing a kit repeated at a bunch of different spots. When I walked into Shaun's Tuscan Villa class in Dallas, this was what was waiting at my spot. It looked practically finished!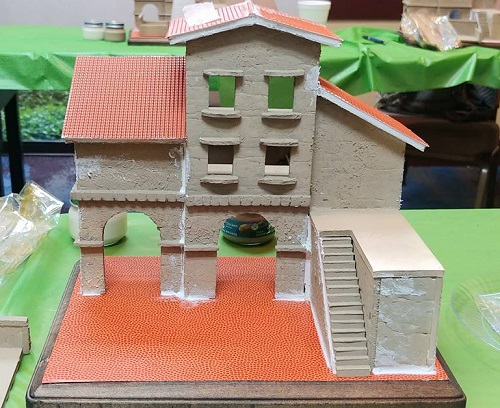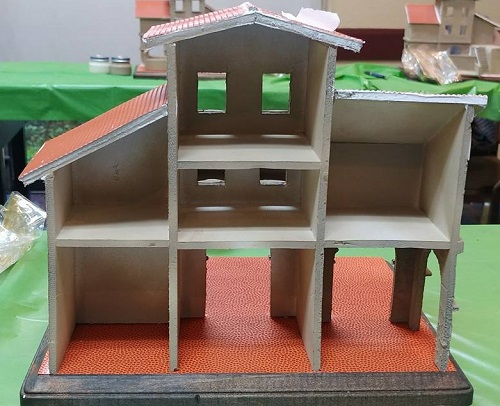 Moreover, every one was different. Some were merely mirrored images of the others, but some had different openings or different room heights! How was I supposed to choose? But I did choose and soon was busy listening to Shaun and his wonderful wife, Amanda, tell stories and teach us so many tricks ... and most of them were economical tricks! The day passed quickly and I was thrilled that I had driven 10 hours to take this phenomenal class. I didn't finish it for another 8 or 9 months, but I did eventually finish it.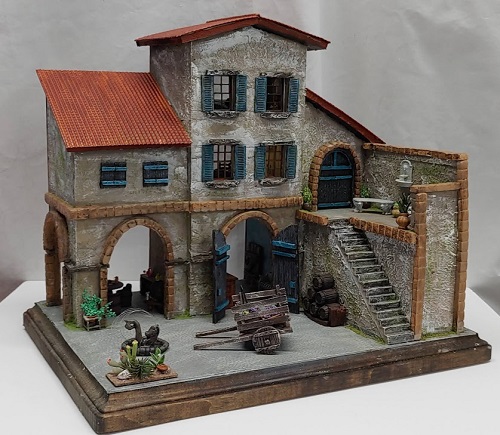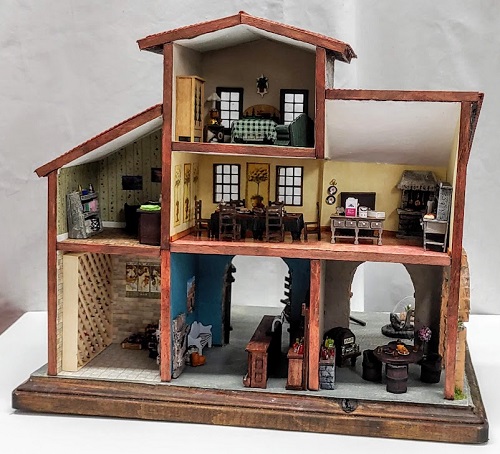 My Tuscan Villa remains a favorite. So much so, that I took another class from Shaun in 2021 which hasn't (unfortunately) been touched since I got home. But I have ideas ....