Create's Mint Tin Challenge
Create will be giving out mint tins during National in Indianapolis, at the Good Sam Show NAME Night and at the Philadelphia Miniaturia NAME Night. If you're not attending any of those events, that's okay! You can participate in the challenge anyway ... just buy your own mints in a tin!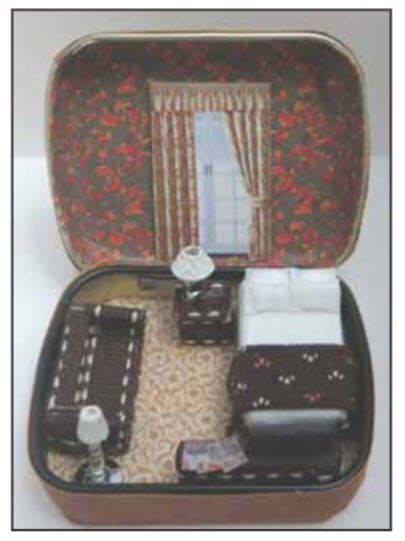 Welcome to the Create Mint Tin Challenge. We hope you enjoyed the mints!
We are challenging you to make a scene of your choice in either this tin, or an Altoids (larger) tin. You can click here to find the directions to make the 1/4 scale Hotel Room (pictured above), or you can come up with your own design. 
You must send a picture and one or two short sentences about your project to Debbie Colombo (irvfink@gmail.com) by January 31, 2023. We will add all pictures to this special page and we will draw three lucky winners and announce them on 2/2/23. Each winner will receive a $25 gift certificate from Robin Betterley's Miniatures. (You can submit more than one mint tin project pic, but your name will go into the drawing only once.)

Good luck!