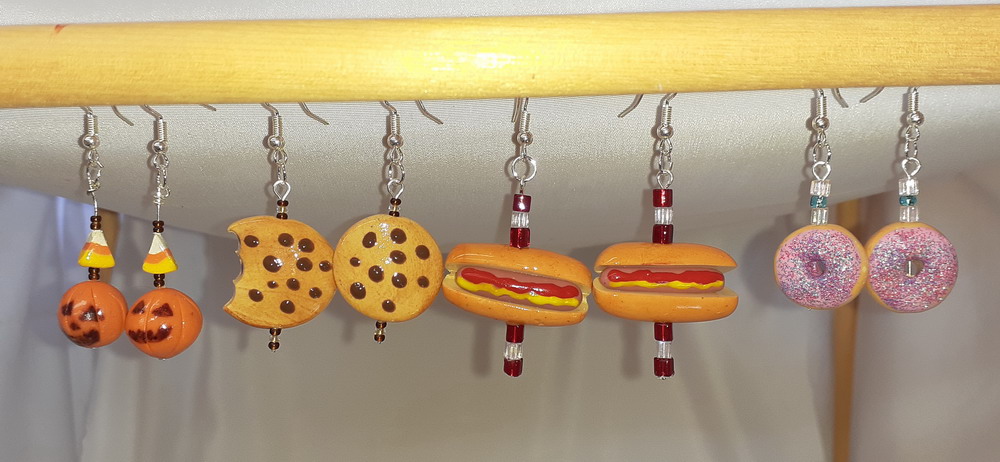 Janet Smith, NAME Treasurer and one of the Create site contributors, has written a free tutorial for making food inspired jewelry out of polymer clay. 
We're also had a little contest/drawing to win one of the earring sets shown above.  Jenn Price-Jones won the cookie earrings, Jackie Williams won the Halloween earrings, Barbara Stitt won the hot dogs, and Lesia Lennex won the donuts.  Congrats, all!  
Extra note from Janet:  If you haven't already checked it out, don't miss the clay videos that Cat Wingler found online.  The last one is on making fruit canes.  These make GREAT jewelry!  When I used to sell at the local Farmer's Market, I couldn't keep the fruit cane jewelry in stock.