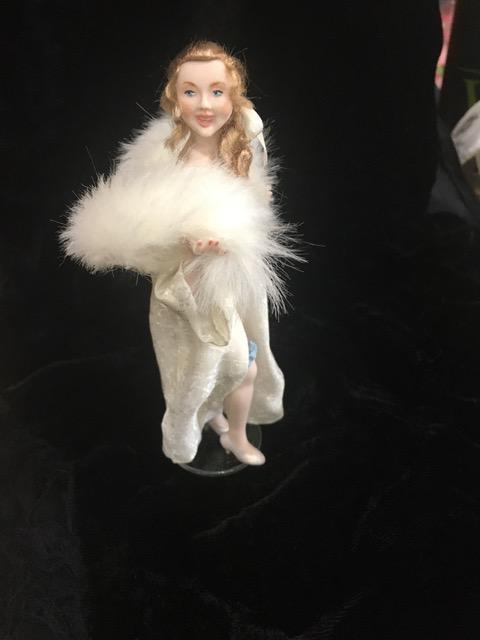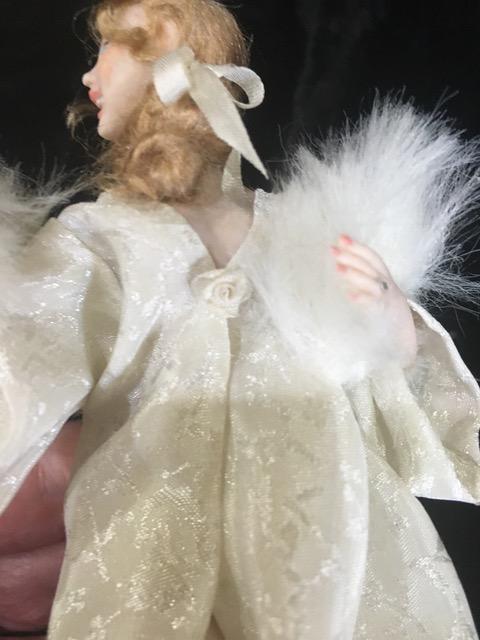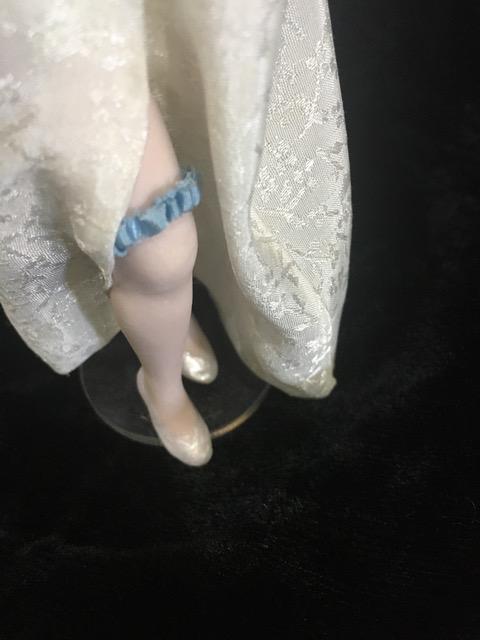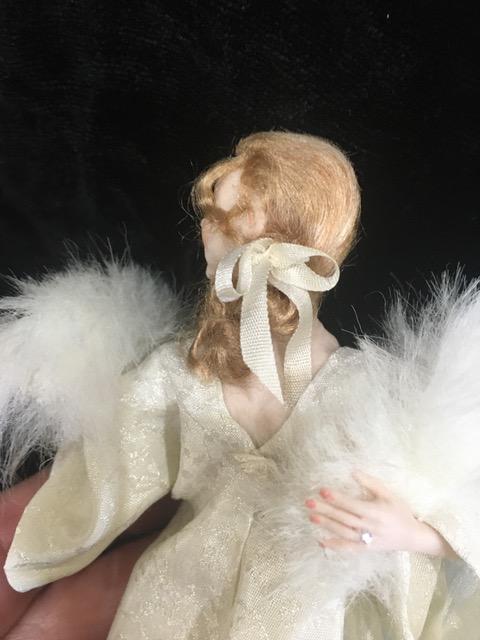 Learn to dress and wig this lovely doll.  Learn silk ribbon roses, bows and ruching (gathering).  Trim faux fur.  All tools, ribbons, fur, doll, fabrics and silk hair included.  All you need are a sharp small pair of scissors and a sharp point tweezers.  Everything else will be mailed to you before class starts.  Because your doll will be individually carved for you, the cutoff date will be 2 weeks before the class starts. 
Scale: 1" (1:12)  (FINISHED DIMENSIONS: Approximately 5-1/2" tall)  
Skill Level: Beginner
Sales for this kit close on July 26.    
Non-NAME Member Price:  $175.00
NAME Member Price:  $161.00

Shipping:
US $6.00
Canada: $14.00
International:  $18.00  (Shipping not available to UK countries.)
When you add this item to your cart, you will be charged the cost of the workshop plus US shipping.  If you live outside of the US, we will contact you about how to pay the additional postage required after your registration is received.  
Out of fairness to our workshop presenters who have to purchase materials ahead of time, and since all classes are recorded and may be viewed by those registered at a later time, we do not accept cancellations for workshops on Create.
You must be a NAME member and logged in to get the NAME member price, which is applied at checkout.