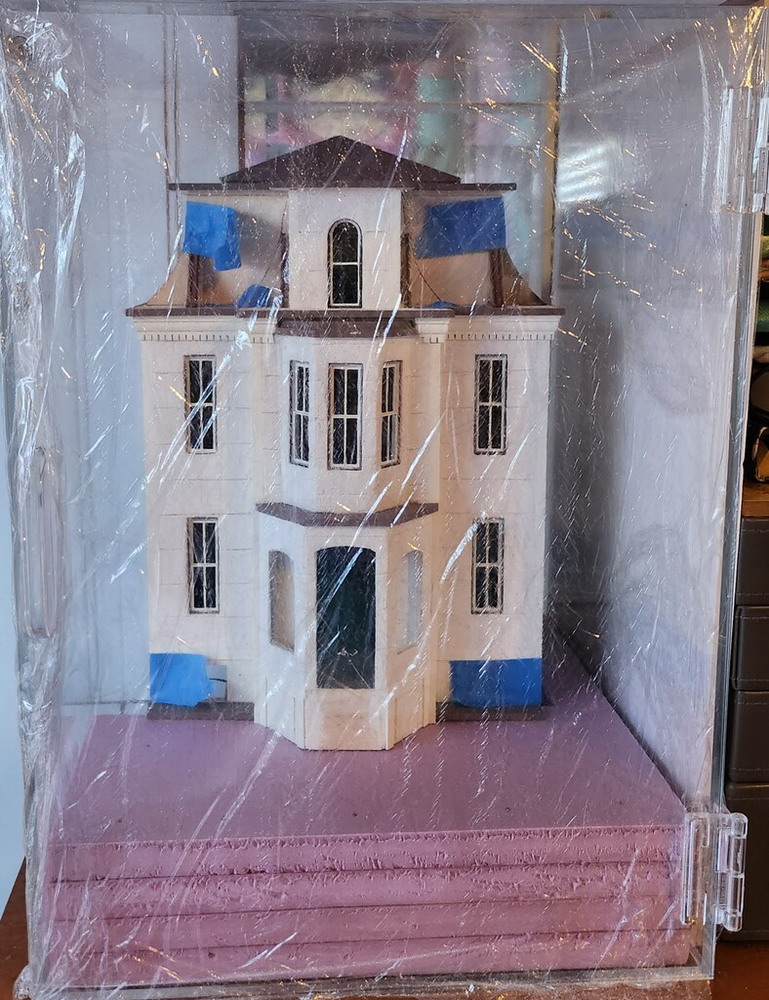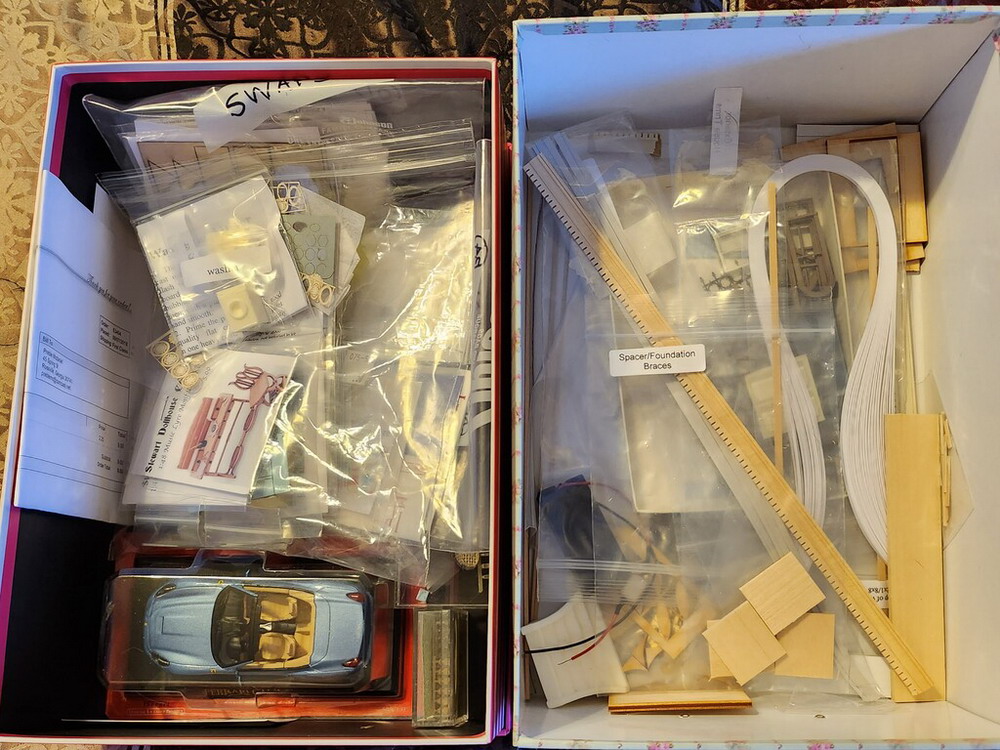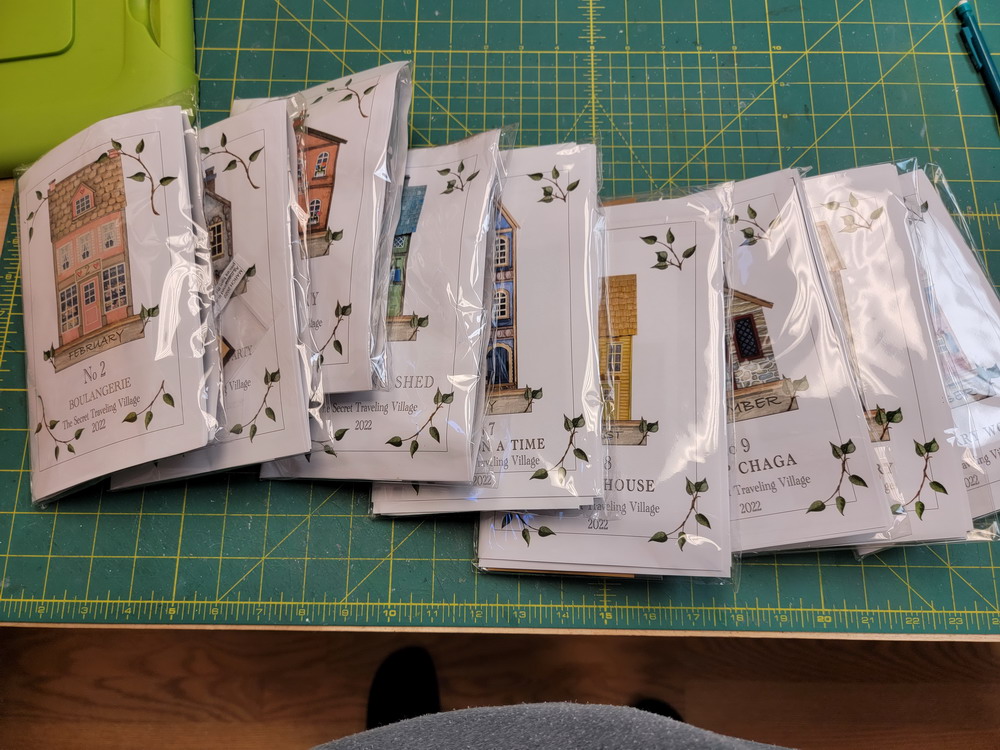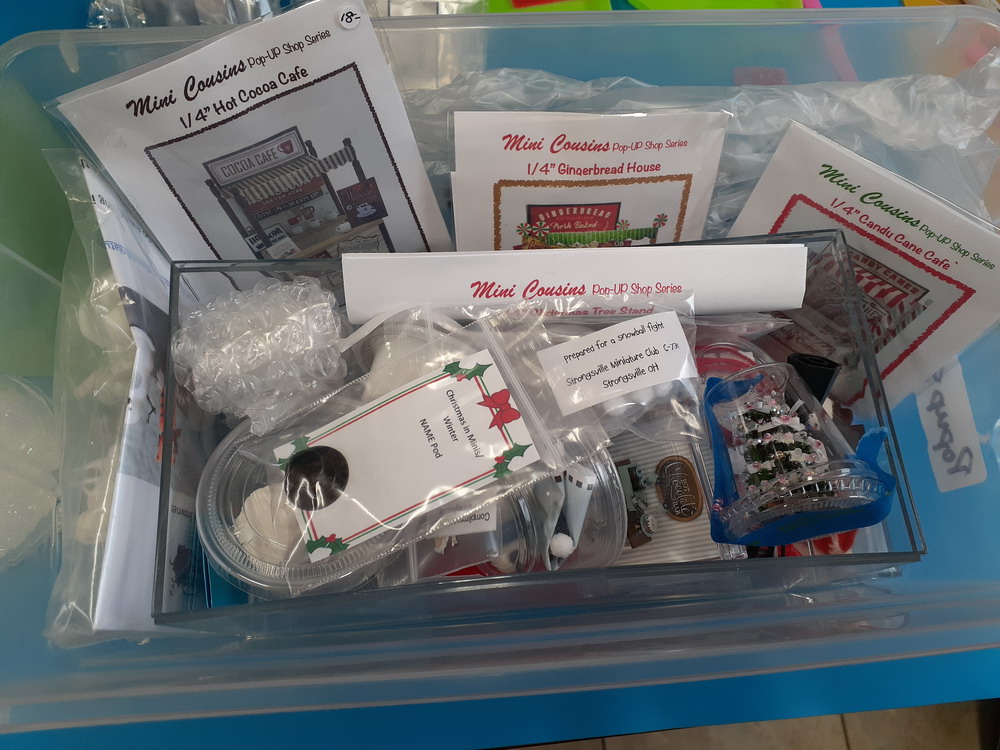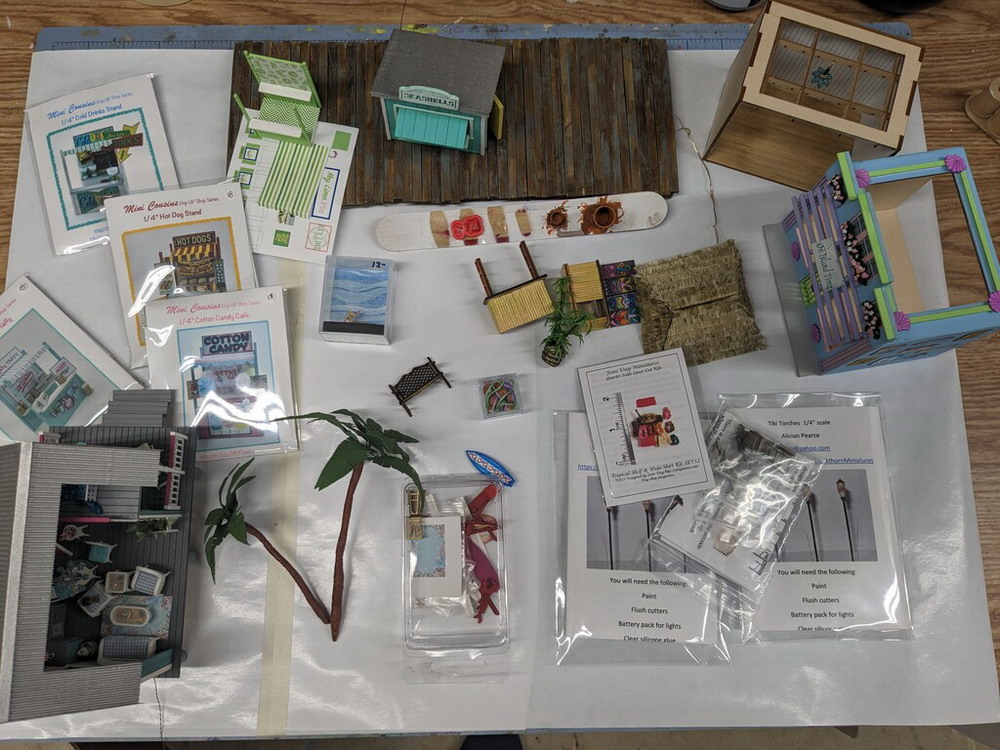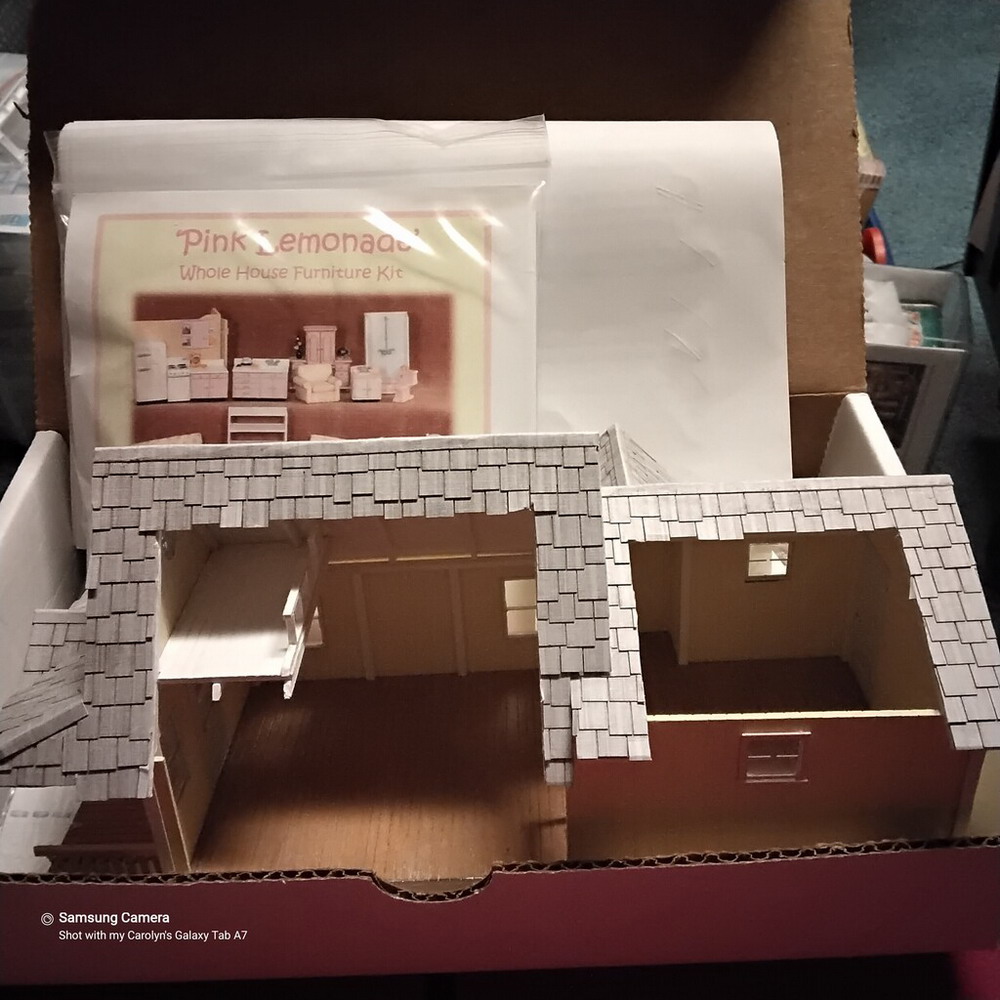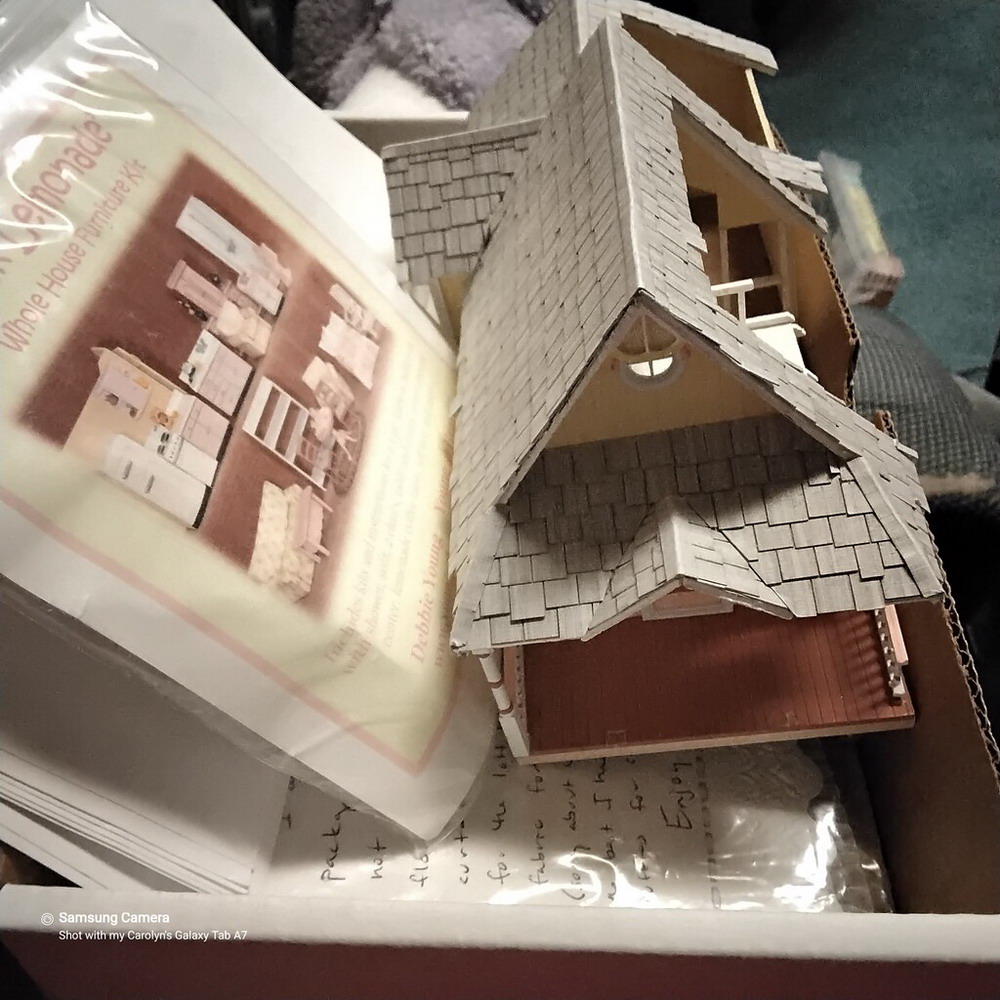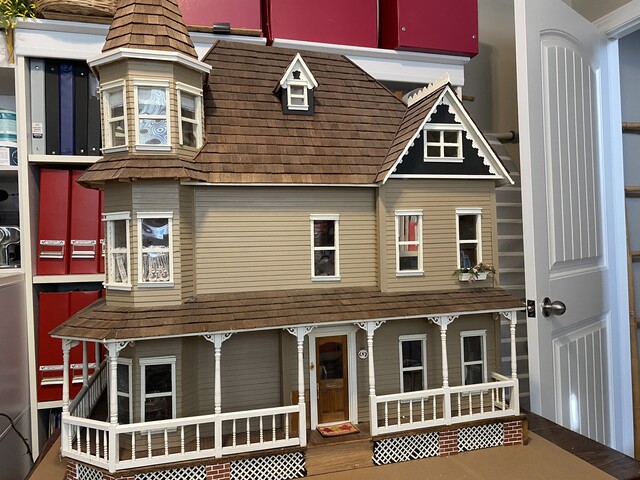 In addition to our regular monthly photo challenges, Create is having a special year long challenge to participate in throughout 2023, "Create's Year Long Challenge".  We are excited about it and we hope you are too. Here are the rules:
Pick a project, it should be a large project, perhaps a room box you want to do, a house you want to build, a kit you bought but never started, or a project you started but have not finished. Something significant -- not a room of furniture, although that can be a part of a larger project. If you're not sure, ask one of us. You have the first two weeks of January to write to Debbie Colombo to let us know what your project for the year will be, and we must have a picture of it in its current state (this doesn't have to be anything detailed ... see the sample pictures above from your Create Committee). If you send more than one picture, we will use the best one. We will then expect a quarterly 'report' (one or two sentences) on your project with a picture. All quarterly updates must be received by March 31, June 30, September 30 and December 31. If you miss one update, you will be disqualified from the challenge. At the end of December, each person who has completed the challenge will receive a special gift. We have an album on Create to show progress, and in 2024, we will feature the finished projects in The Gazette.
You can find the actual entries from the Create team and others here.
__________________________________
Tips
From Kirsten Enzinger:
I set aside my mornings to work on miniatures until 10am. Doctor appointments and anything else gets scheduled in the afternoons with few exceptions.
From Diane Fisher:
I set aside one day per week to work Undisturbed on minis. That means no chores, doctor's appointments, or answering the phone. I call it my "date day with myself". Friends and family know to respect that. I look forward to this day all week.
From the Create Team:
Join us for a Zoom session and work on your minis with us.