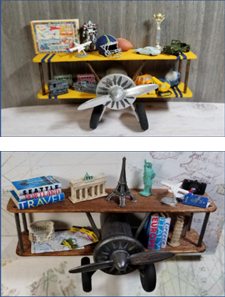 In this class you will assemble an airplane shelf either for a travel home theme or a Boy's toys shelf.  I will send out a sign-up sheet to each participant to choose which kit you want to make.  You will learn about the different methods on how to paint 3D printed accessories and work with different types of paints. I will share information on 3D printing.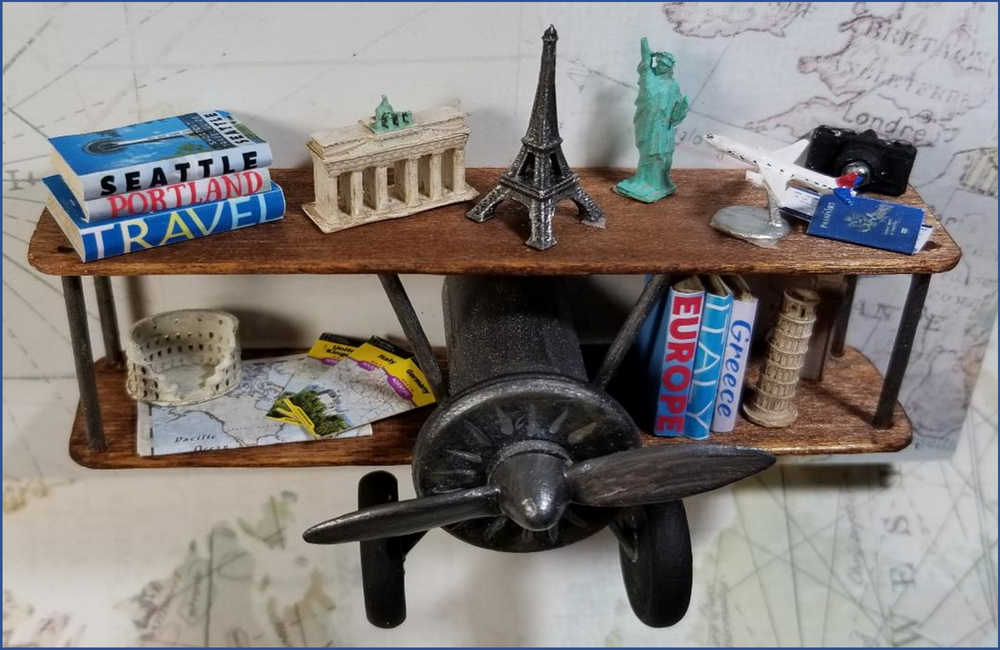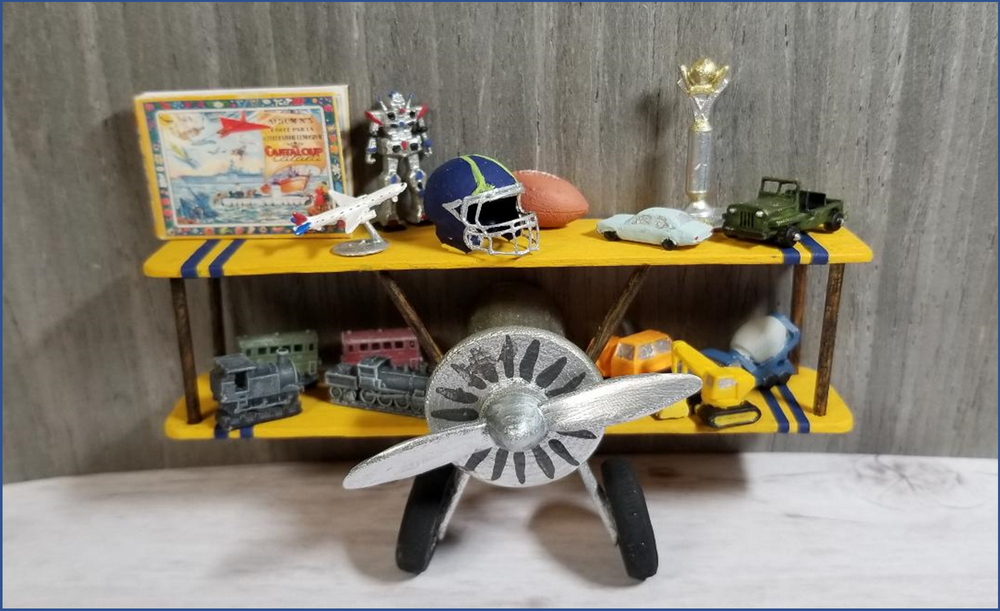 Scale: 1" scale    (FINISHED DIMENSIONS: 4"w x 2"h x 1.5d )   
Minimum Skill Level: Beginner/Intermediate
Price:
Non-NAME Member Price:  $95.00
NAME Member Price:  $84.00
Shipping:
US $5.50
Canada: $15.00
International:  Please sign up if you want to participate in this event.   NAME will contact the instructor and let you know what the shipping will be.  (Shipping to the UK is not available.)  
When you add this item to your cart, you will be charged the cost of the workshop plus US shipping.  If you live outside of the US, we will contact you about how to pay the additional postage required after your registration is received.  If you are a NAME member and logged in, the NAME member discount will be applied to your shopping cart. 
Registration will be open for this class through May 7.
This class will be at 3 p.m. Eastern on Sunday, May 22nd.

PLEASE NOTE:  For the Come Fly With Me Events, Live Sessions may or may not be recorded.   Please plan to attend in person!