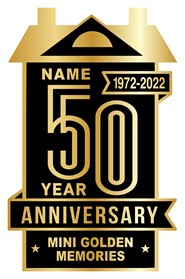 This year, in celebration of NAME's 50th Anniversary, we are offering a monthly special (a kit, a finished miniature, or both!) every month.  This is the special for August!  (For previous monthly specials, click here.)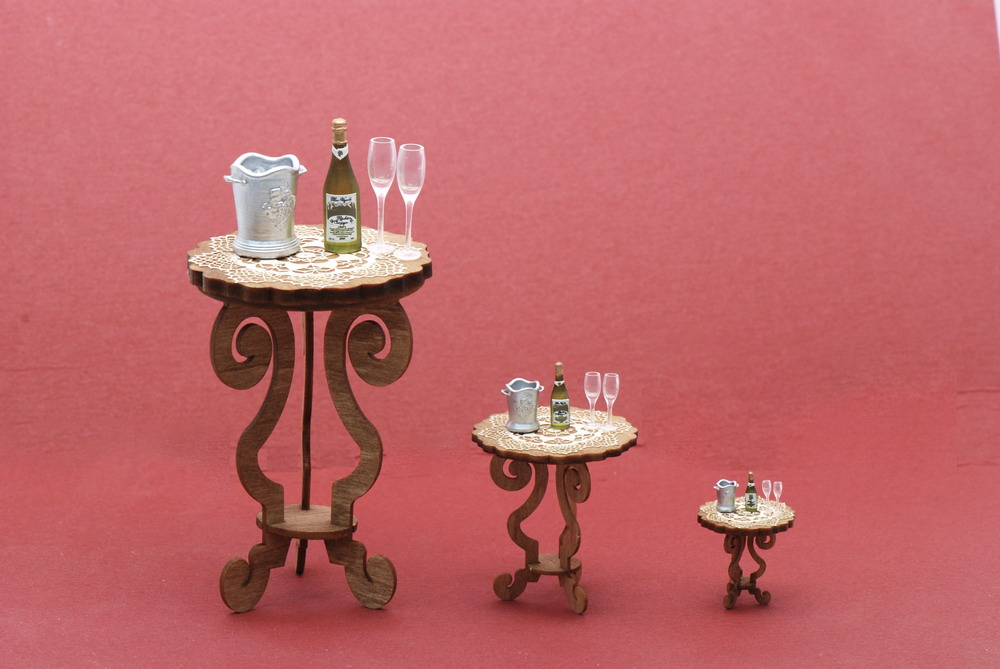 Title of Kit/Finished Piece:  Champagne Celebration
Name of Artisan: Ruth Stewart
Description: This Champagne Celebration kit is elegant, yet easy to assemble and paint. This kit comes with a table laser cut out of basswood, beautiful fancy doily, a 3D printed Champagne bottle, ice bucket and Champagne flutes, and ice for your bucket. Detailed directions and photos will come with this kit on how to assemble your table, paint your bottle and bucket and apply the label to your bottle. Don't want to assemble it yourself? That's ok, we are offering this celebration scene already completed as well, so all you have to do is glue it into your scene!
If you are doing the NAME Day 50th Display then this is designed to perfectly fit in the large middle center section.
Scales available:  1" scale, 1/2" scale, 1/4" scale, in both kit and completed versions.  
Purchase Instructions:  Purchase through the website at https://stewartdollhousecreations.com/3d217. 
Prices:   Kit prices:  
            1" scale:  $24.00
            1/2" scale:  $19.00
            1/4" scale:  $15.00
    
    Finished Versions:  
            1" scale:  $45.00
            1/2" scale:  $38.00
            1/4" scale:  $30.00
Payment Types accepted:  MC, Visa, PayPal as shown on the website.  Shipping is determined at checkout and is $6.00 for orders under $100.00 and free orders over $100.00. 
Email address for Artisan: ruth@stewartdollhousecreations.com
Website for Artisan:  stewartdollhousecreations.com